Okay so I have to say that I was really curious when Jennifer over at
Herding Kats in Kindergarten
told me that I had been "tagged". There is A LOT that goes into being tagged and I hope if you do get tagged that you learn a lot.:)
Here are the rules for playing the game of TAG:
1. You must post the rules.
2. Post 12 fun facts about yourself on the blog post.
3. Answer the questions the "Tagger" sent you in their post, then create 12 new questions for the people you tag.
4. Tag 12 people and link them on your post.
5. Let them know they've been tagged!
12 Fun Facts About Me:
1. I own over 1000 books and most of them I bought to read to the kids.
2. Claude Monet is my favorite artist.
3. I am a super Derek Jeter and NY Yankees fan! I've been to the old Yankees stadium even if it was just seeing the outside of it.
4. I've been para-sailing 3 times now... I usually go by myself. No one has dared to try it with me yet!
5. I love to collect bags, not purses, bags... shoulder strap and big enough that a bottle of water can fit.
6. I am a Girl Scout Troop leader and I really enjoy it. At first when I started I just wanted to help, I definitely did not want to lead but God had other plans for me on that one.
7. I've been on a cruise before and I so want to go again. I did most of the activities on the ship just because they were there.
8. I am a big roller coaster fan, I try not sit in the front but I will try them all, even by myself. I have a dream to visit all the Six Flags, so far I've been to 6 of them so far.
9. I love to touch those slimy animals no one really wants to touch: stingrays, jellyfish, frogs, snakes, etc.
10. I love to visit bed and breakfast inns. It is always fun to try new places... my best breakfast so far would have to be Cumberland Falls in Asheville, NC.
11. I want to go to Brazil just so I can go to Rio de Janerio and hang glide off a hill (with the instructor of course.)
12. I'm really shy around people... can't you tell?
I am answering Jennifer's questions:
12. If you could meet anyone in the world, who would it be and why?
Lance Armstrong because he has succeeded in facing his hardships and coming out the winner. Just because he seems like a good person to meet. Or I would love to meet Derek Jeter my favorite Yankees player because he's cute and he seems like a fun person to want to know.
11. If you could visit anywhere in the world, where would you go?
Neuschwantein Castle in Germany. My mom and I put a puzzle of this castle together when I was in high school (and still loved working on puzzles) and ever since then I have always wanted to visit.
10. What's your favorite school night dinner?
Well I don't really cook... I know sorry to my future husband out there. But I love the pasta fresca bowl with Parmesan chicken from the Noodle Company.
9. What one item could you not do without in your classroom?
I would have to say our computers. Of course that is more than one item but I have gotten used to them and in a TECHNOLOGY driven world my students need to have experience with using computers more time during the week and not just once a week.
8. What one item would you love to have in your classroom?
A large carpet. I know simple huh? Well currently my 19 students and I all try to fit on a carpet that would comfortably fit about 14 people on it. Some of my kids including me too have long legs and we just aren't comfortable there. Since I do most teaching on the carpet I would love to be able to teach a lesson and not hear "Move!" or "Stop touching me!" or "Get on your name!"
7. If you could change one school rule, what would it be and why?
That medication should only be in the nurses' office. I have about 5-6 asthmatic students and if I ever needed their medicine while they are having an asthma attack it would be difficult for me to get it. I would want probably at least one teacher per grade level certified in CPR and first aid who could administer the medicine even though each teacher would keep their own student's medicine in their classroom.
6. Which subject do you like to teach the most?
I love to teach math the most. This year I get to do the math lessons for my team and I am excited to share with them the activities I like and even the ones I have found through blogging. I even started reading the Debbie Diller book Math Work Stations this summer but I haven't tried it all out with my kinders this year.
5. What one accomplishment are you the most proud of?
I won Honorable Mention for a painting I did in high school at the state fair.
4. Where's your favorite place to shop for school stuff?
I LOVE the Target Dollar Spot. I find myself there way too many times during the week. I even travel to several different Targets just to see if I have missed something. I also like to go to IKEA but only once every few months.
3. Describe your ideal day in the classroom.
The kids come in the building about 8:30am, I get them into the classroom and ready for morning announcements around 9am. At 9:15am we have shared reading, which I have come to enjoy because it gets my kids to experience reading in different ways. They don't know they are learning they just think they are having fun. I have 2 hours set aside for our reading program that is when the kids to stations... which I dread and the kids make it a nails on the chalkboard kind of time. We have lunch then math which I usually start with calendar. We might have time to fit in a short math activity before going out for recess. Then we have resource which the kids love (art, music, PE, library or computer and Spanish once a week). After resource this is our time for science or social studies. My team has worked it that we don't do social studies and science in the same week, there is just NO time for both. So we take turns with both, but making sure we cover what we need to. Then we get ready to go home about 3:15pm, the kids get out at 3:30pm.
2. Name a secret vice.
Soap operas and YouTube... I can miss the soap operas during the day but watch them any time through YouTube.
1. What adjectives would your closest friend use to describe you?
Sweet, helpful, caring, friendly.
The 12 questions to answer by those who I tagged:
12. What are your 3 favorite movies?
11. What is your favorite sport or sports team?
10. If you could have any pet, what would be and its name?
9. What is the thing you like to eat when you are stressed?
8. If you could have a Bucket List (what to do before you die), what would be one thing you would want to do?
7. What is one thing you did today that you feel good about?
6. What are your favorite fruits and vegetables?
5. Favorite song you like to use with your students/kids.
4. What season do you like the best and why?
3. Do you love to shop or shop because you have to?
2. What is your favorite children's book and why?
1. Finish the sentence: When I grow up, I want to be...
12 People I have TAGGED: *It is definitely hard to find bloggers who haven't been tagged yet... I even found some new blogs on my tagging journey:)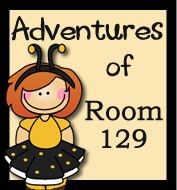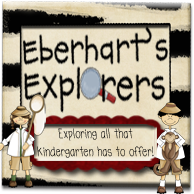 I am a new follower of Special Speckled Eggs: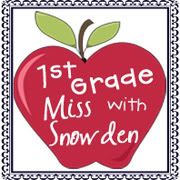 I a new follower of this blog: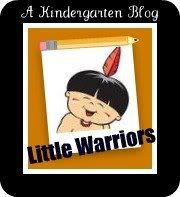 Here is a new new one who found me... what a cute button!
.