How are you enjoying yourself today? Have anything planned for today or for the rest of the week? Enjoy it as July is determined to keep going right into August! Ugh, the summer is going by too fast! I just wanted to keep you updated on giveaways that I found. Don't forget to enter my
2nd Blogiversary Giveaway
which ends on Friday.
While looking through Bloglovin' I noticed that one of the blogs I follow, Ms. Preppy has come back from her hiatus with stories to tell. But I was reading some of the comments and clicked on blog links that I don't follow. Well I found a few new blogs, one for me and one for my colleague Karmen's Kinders. But anywho, I found
Down the Learning Road
which is a fellow kindergarten blogger. However, she is having a
giveaway
for some neat teacher stuff...wait for it... keep waiting... almost there... did you peek ahead?
A TPT gift certificate and a Thirty-One Organizing Utility Tote! Swing by, say hello and join in her giveaway.
***Don't Forget my
Freebie Finds
tab... I've been adding tons of freebies as I write this post.***
Did you see the new collab blog out in Blogland? It's called
The Teacher Tribune
. And 20 bloggers have banned together to host a blog hop and a daily giveaway. The blog hop is for some cool freebies for K-5 grade levels. There is even a fun QR code hunt to make this hop more interesting. But don't worry if you are working from a PC and can't get the QR app, they have you covered too. Hop on over to the
1st stop
and get the details.
A Sunny Day in First Grade
is having a giveaway for her Summer Fonts Pack! Don't delay, easy entries. Just scroll down to the end of her post and click on the Rafflecopter link to get started. Or read her post and learn how to make an Elmer from a milk jug.
Do you like to reduce, reuse, recycle? Well this might be the linky for you... share projects or things you have made that you have reused. Remember storage (pringles can for games), water bottle bubble wands, etc. Make sure to link up at
Teaching Ever After
. Or just stop in and become her new follower.:)
Talking about recycling, join
Primary Inspired
for her giveaway of Roaring Springs Products. I've never heard of this company but I am intrigued as there are notebooks out there made from sugarcane!! What a way to recycle. Stop on in and enter her giveaway, it ends in 5 days!
Super Sparkly in Second
shared a Flash Freebie that ends on Wednesday July 24th. Cute Money Hairs posters!
And while there, I found a cute blog:
La Senorita Creativa
. She's a high school Spanish teacher, stop by and show her some love.:)
Diving Into Learning
is having a giveaway on Facebook. Just click on that
blue
helicopter to get started.
Learning with Mrs. Leeby
is having a HUGE 600 Fabulous Followers giveaway! Stop on over and enter to win some Amazing/yummy prizes!!
Here's something that all Homeschool teachers (and others alike) have been waiting for.
Make sure to stop in over at
The Not Back to School Party Facebook page
on July 28th from 6-8pm EST for discussions on all things homeschool, tips, freebies and giveaways up to $1000. Add that date into your alert system and make sure you aren't left out of the party.
Feel like joining another linky party? As a teacher we always find out things for ourselves that we wish someone would have told us before we started. Well enter in this linky party hosted by
Miss Kindergarten
(look out for her Try It Free Tuesday too while at her blog).
Keeping it Krazy with Mrs. Berns in Kinder
is having her One Year Blogiversary Giveaway. Stop by and show her some love. You can enter to win some great prizes... but hurry over because it ends soon!
Hanging Out in First
is having a Pin It to Win It giveaway. Head on over to her
Facebook
page and make sure you pin 2 of her products you want to win... and you get to pin it twice!
Stop on by
Mrs. Bainbridge's Class Facebook page
and grab her latest Fan Freebie.
Teach n' Tex
is also having a giveaway to celebrate her 1st Blogiversary and for 20 years of being a Texan. There looks like some awesome prizes to win. Just stop on over and enter.
Kinder Doodles
is having a 200 Followers Giveaway! Giveaway ends soon so stop on over and enter to win some awesome prizes.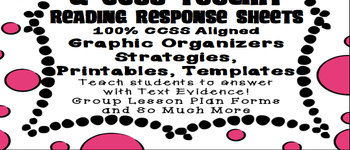 Amy from
24/7 Teacher
is having a giveaway... 5 people to win. You could be the lucky winner! Go on over to enter!
Shifting Teacher K-2
is taking giveaway donations to celebrate her 100 Followers. Donations will be accepted until Friday, so hurry over and share! I decided to offer a Winner's Choice item from my TPT. I love to share!
Oodles of Teaching Fun
wants to have a giveaway but she needs your HELP... stop on over and see what you can do.
Here's a link to
Busy in Kindergarten
's blog... she also posted about giveaways but got a few that I didn't see yet.
Phew and if you have made it to the end of this post... Good because you have a chance for a freebie. I've been working on my Halloween stuff... yes I know. But with Halloween you have to start EARLY or its gone before you know it. So the
first four people
who leave me a comment with your email, I will send you a copy of what I have so far. I just need you to tell me more math activities I can add to it. And if I use your idea I will send you the final product when its complete. Okay, enjoy!