Yesterday I decided to try and put all the things that I have been saving this summer on a jump drive so it can just go anywhere. Well when I just copied the folder I have everything in, I had over 750 files!! And this is just from starting blogging and "stalking" mid June. So I have to say to all the teachers who create activities and games to share with their fellow co-workers, thank you. Your contributions will help making my kindergarten class a little bit more successful this year.
Of course I am still not done... I have to catch up with the Math Work Station blog because I have only read up to 3, I am currently in chapter 4... If you have yet to jump in on that discussion you can find chapter 1-2 blog party begins at
Mrs. Wills' Kindergarten
. Chapter 3's blog can be found at
Learning With Mrs. Parker
. Chapter 4: Beginning Number Concepts can be found at
Kindergarten Crayons
.
And if you are even further ahead of me here are the remaining chapters... all 8 chapters have been done so make sure you go and read all that everyone has shared.
Chapter 5: Addition and Subtraction at
Primary Graffiti
Chapter 6: Place Value at
Oceans of First Grade Fun
Chapter 7: Geometry at
Patton's Patch
Chapter 8: Measurement at
Lory's Page
Happy Reading and Downloading!:)
While I did not post yesterday, I missed being on my blog. I have come to enjoy having a blog and being able to share my thoughts. And I especially love telling you when there is a good giveaway going on, just in case you are following too many blogs and are unable to catch them all... LIKE ME! I wish that google reader was so smart that they would just divide up new posts into posts vs. giveaways and that might cut down on the time I spend reading and downloading. Don't get me wrong I love reading everyone's posts because they are often so informative about little crafts, ideas and activities to do with my kinders or even to do for myself. I just don't have time to go through them all and plus when I keep following new blogs daily, I know I will never get to all the post. Currently I have over 550 posts to look through and I keep getting more and more everyday. If that was a linky party, what would you wish for, I would wish for more time in the day!! But enough about that, I did want to share about some giveaways happening before I went on a sidetrack.
Giveaways: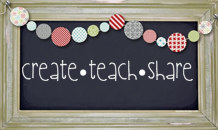 Post-It Party
(just click on the post-it for linky party directions) over at Create Teach Share… 5 ways to enter but 6 ENTRIES!!
1. Follow blog (comment) 2. Join Post-It Linky Party, make sure you have created a post where you share how you use post-its in your classroom. (This gives you 2 entries, 2 comments) 3. Blog about party and giveaway (comment) 4. Grab her button and put it on your blog with your link (comment) *UPDATE: 5. Follow her new DIY
Create Share Inspire
(comment).
So remember 5 ways but 6 chances to win over 1540 Post-Its valued at over $30. And as teachers we always need a post-it. I especially love their new labels with the different designs. I just picked some up the other day, knowing I didn't have a purpose for them yet but I am planning to use them. (I have made a lot of those "planning to use" purchases this month...)
First Grade Pandamonium
is having a giveaway for her First Grade Book Club packet for those high readers you might need to entice. Giveaway ends Monday July 25th at midnight. Make sure to follow her blog, blog about it and then leave ONE comment saying that you did the top 2 with your email address for your entry.
Mrs. Bainbridge's giveaway for "
Flippy Books
" (cute books about different subjects which can be a book without staples). Check out her list of books in each set: Holiday Set, Grammar Set, or Science Set to choose from and get over there by 7/27 for a chance to win... there might even be 4 winners:)
AND DON'T FORGET...
Ingles 360's HUGE giveaway
. You have until the 27th to get all those entries completed, remember one comment for each thing and there are like 4-5 chances per person so that is over 36 entries. Get clicking and looking so your name could be among the winner of this giveaway!
Make sure to stop by Teaching Heart for their annual back to school party on July 24th (today) thru July 30th.
"Teaching Heart (
www.teachingheart.net
) is hosting their annual back to school party on July 24th till July 30th. Each Day a new prize! Gift cards, Books, Teaching Heart Products, and more!!! Plus a free printable will be posted during the week. You need to visit the blog at--

http://teachingheartmom.blogspot.com/
daily to check out the prizes each day and enter for the ones you want to win!!!"
You still have time for this giveaway: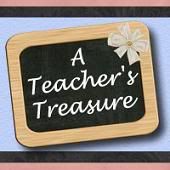 A Teacher's Treasure
is having a giveaway which ends August 12th... I know thinking about August already sorry. Mrs. Zrihen is offereing 2 books, Sensational Sight Word Games and 10 Reading Comprehension Games to celebrate 50 and 100 followers. Good job for reading:)
I hope you enjoy your day. And I hope you enjoy your week of learning, teaching, sharing and inspiring because remember you are GREAT at what you do and we all can learn from you.