So as a new blogger I guess I want to try out all the new things I have been learning this summer and linky parties is one of them. I guess no one really notices that the people without blogs would really like to put their share too but don't really have a way to link up. I had to ponder this but then realized that a linky party is a really great resource for those who have blogs/twitter/FB so they can share with each other as well as with the ones who don't have a way to link up. If you are blogless, like I was for awhile, you can just use the links to find other ideas and blogs in which to follow and learn from. In the end, it does feel a little like you are left out if you don't have a blog but just think about all you can LEARN from clicking on the links. Like this summer I "stalked" the Debbie Diller's Math Work Stations linky party and gained a TON of activities to use with my kinders this year. And I am always looking for more linky parties so I can learn so more.
On to Linky Party #1: Yearn to Learn is hosting a linky party called
Blog Mixer Linky
. It is where you can answer the following questions--
1. A blogger who is a "New Kid on the Blog" (with less than 2 months/less than 200 followers exp)
2. Post a blogger in your same grade level.
3. Post a blogger in a different grade level.
4. It;s all about the button. Find a cute blog button and post it.
I like these kinds of blog "icebreakers" because you get to meet people from all over and even do a little research on the blogs you follow to find things that you like. I mean you know you like the blogs that you follow but could you really make a top pick... difficult I know. But I am going to take a shot at it. And remember you can definitely link up with this blog mixer and sharing your thoughts. Also if you don't have a blog, it is okay remember just go learn something new.:)
1.
A "New Kid on the Blog":
That would be me. I just started what 2 days ago creating
Kinders on the Block
. I'm pretty new in the blogging world only started learning about "blog hopping" and "blog stalking" in June.
2.
A blogger in my grade level:
I like
Kindergarten Crayons
because she seems to have really neat and fun ideas for her kiddos. Right now she is creating activities to go with the Pete the Cat books. I have never heard of them but her ideas have made me want to introduce Pete to my kinders. Go check out her blog.
4. A cute button: That is a difficult decision but I got it down to two. Sorry!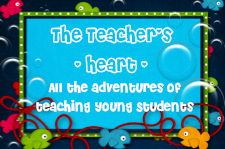 And let me not forget to tell you that Yearn to Learn is having a
giveaway
to celebrate what... FOLLOWERS! I know how exciting it is to notice when you have followers, so thanks guys:) Remember to check out the
linky mixer
and her giveaway which ends July 25th.