Today is the last day for a lot of things I found in Blogland. Remember today is the last day I will be accepting donations to my giveaway. Thanks so much to all the wonderful people who have donated... I can't wait for my giveaway to begin tomorrow!:) Just click on the picture if you want to donate.:) Also don't forget about Tales of Frogs and Cupcakes is also having her FLASH freebies from 12pm-3pm CST! And it is usually gone in a FLASH... I think if you are EST, we are about an hour ahead... don't quote me!
I've been posting in my
Freebie Finds
tab on my blog but I wanted to share about the exclusive FREEBIES you can get just for today and tomorrow. Yup... the Facebook Hops! Have you be joining in? I love them. Half the time the files don't really apply to me I just love hopping through and hitting LIKE on their page. So I thought these hops were connected but NO, there are two hops from 2nd grade going simultaneously. Now remember one ends today and the other one ends tomorrow. Hurry up and grab your freebies. Plus the Facebook Hop that ends today is also having a Winner's Choice giveaway as long as you follow them on Bloglovin' you could win 23 products just for you!
Who loves Blog Hops? I do! I do! Well 20 fabulous bloggers are joining together to launch their new blog by having a blog hop and a giveaway! Woohoo, my kind of party! So make sure to hop on over to grab your cheat sheet, the directions about the QR code, and hop around to the different stops!
I wasn't able to find the 1st stop but you will get there while you are hoping around. Here is the
4th stop
and the
7th stop
. Start wherever you'll like. But make sure to go to the Finish Stop!! Have Fun!
Anyone love Pete the Cat? I know I do and my kids love him too. Well A Teacher's Touch is having a Pete the Cat Back to School Giveaway and all you have to do is LIKE her Facebook page. Giveaway ends in 5 days!
The Techie Teacher
is having a giveaway too! Check it out.
And don't forget about the
Dog Days of Summer Freebie Hop
and giveaway! Enjoy!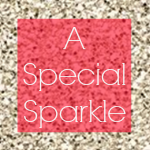 A Special Sparkle
is having a Back to School giveaway to win some Carson-Dellosa products. Giveaway ends in 5 days!